Your life in music starts HERE.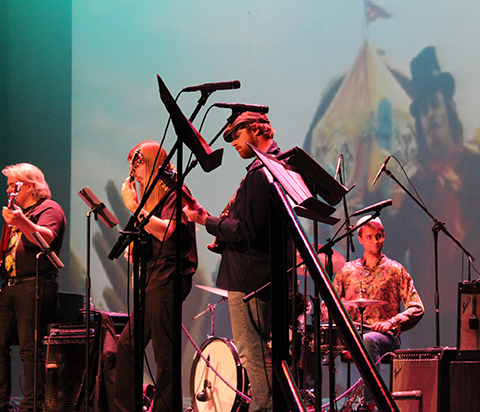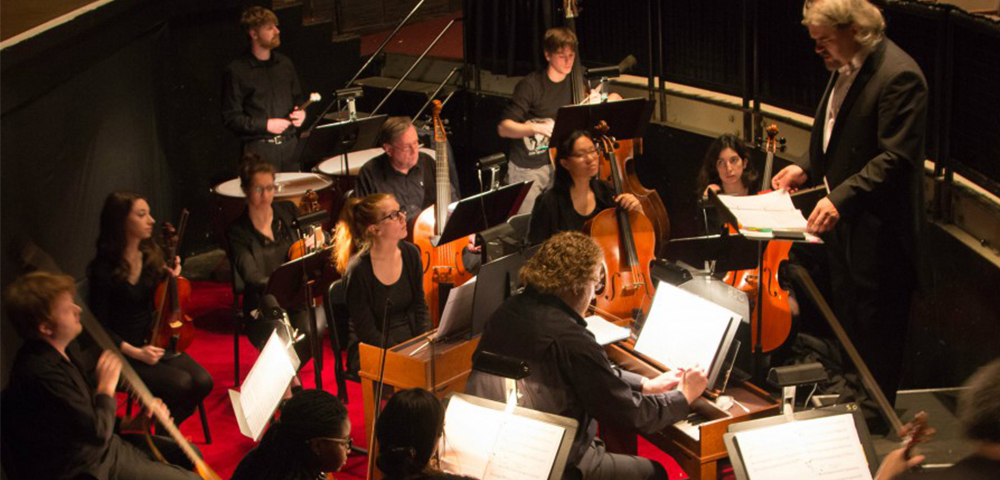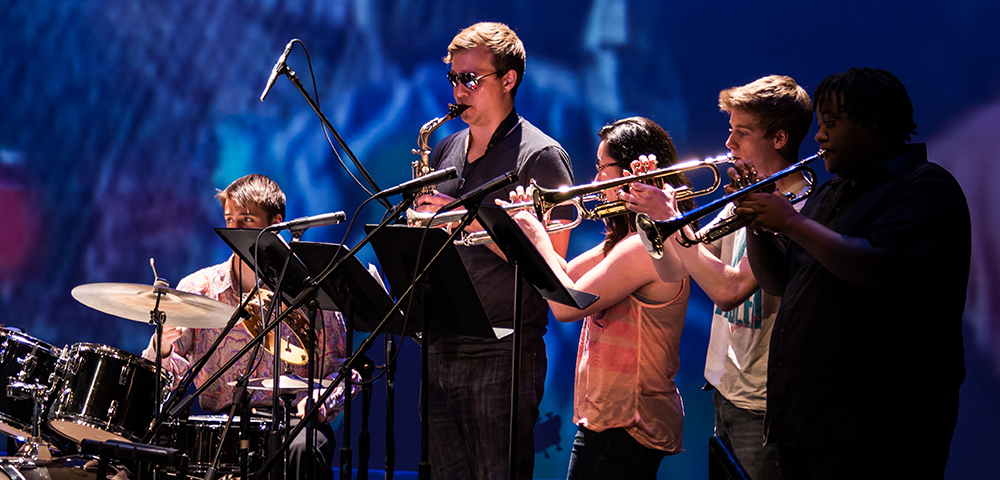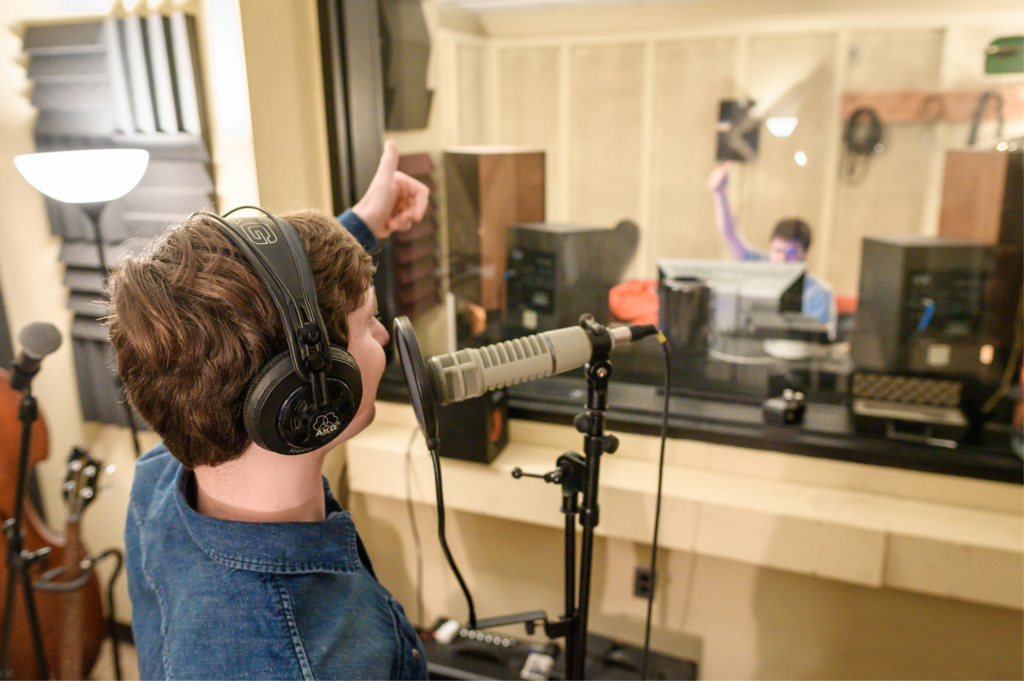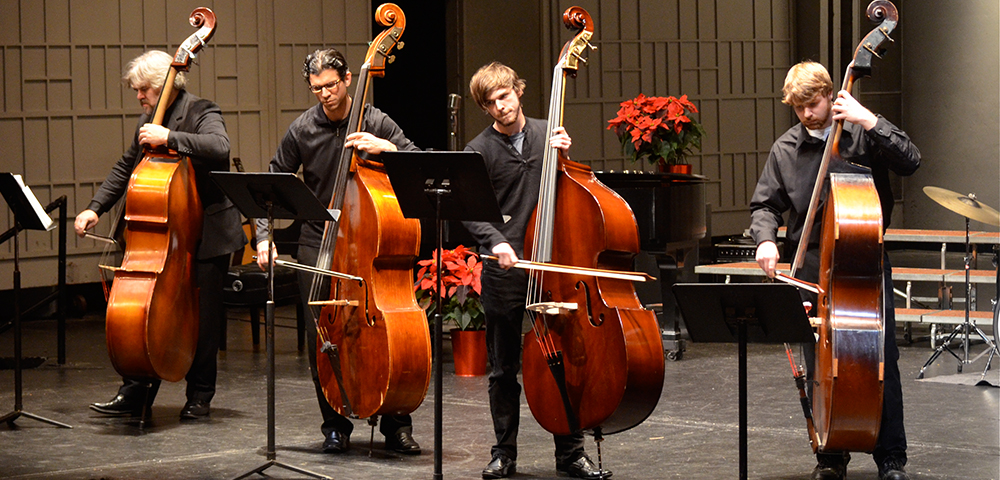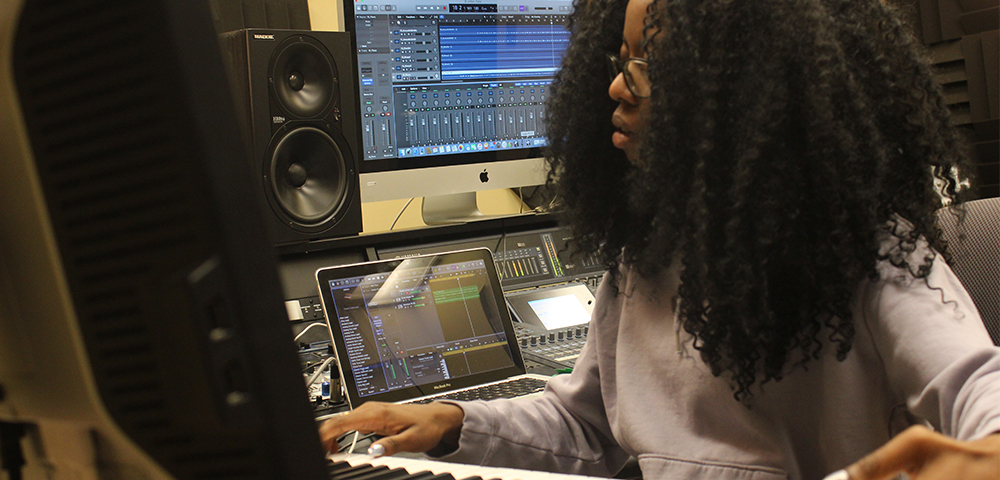 Internationally active faculty and small class sizes provide students of music at Rutgers University–Camden with the dynamic environment to explore and develop their musical talent. Students seeking a Bachelor of Arts degree in Music choose one of the following concentrations: Composition and Music Technology, Theories and History, Performance, or Music Education, within a dynamic liberal arts curriculum that provides them with the skills and knowledge they need to succeed. Student-proposed majors in other areas of music, such as Studio Recording and Engineering, Music for Film and Video Games can be created in consultation with faculty.
As part of a strong, interdisciplinary Department of Fine Arts, our students also benefit from exposure to visual art, theater, and new digital media perspectives. Our proximity to Philadelphia and New York makes internships and other opportunities readily available, and allows our students to take advantage of many splendid cultural and artistic activities. Whether you are planning to teach, pursue graduate studies, work in a music production industry, embark on a performance career, or simply enjoy expressing yourself through music, the Rutgers–Camden music program is the ideal place to start.
FACILITIES
The Fine Arts Building housed on the Rutgers–Camden campus boasts the 650-seat Gordon Theater concert hall, the 100-seat Black Box Theater, the chamber-sized Mallery Room, a state-of-the-art digital lab and recording studio, and a wide range of practice rooms. Rutgers University–Camden music students find themselves in the middle of a stimulating and creative environment, since the Fine Arts Complex also houses the Theater, Art, and Art History programs and is conveniently located near the vibrant Philadelphia arts and culture scene. Also housed in our building is the newly founded Digital Studies Center, which offers a variety of learning collaborations between digital technologies, the arts and other disciplines.
PERFORMANCE
Students can join a wide variety of performing ensembles, which sharpen their musicianship and provide opportunities to enjoy the works studied in the history and theory courses. Through the Madrigal Ensemble, Rutgers University Singers, Jazz Ensemble, Orchestra Ensemble, Rock Group, Beatles Group, Dixie Ensemble, String Orchestra and other student-created groups, instrumentalists and vocalists of all disciplines are afforded opportunities to showcase their talents and hone their performance skills while being exposed to a broad selection of classical and contemporary works.