A partnership between student affairs and the Department of Visual, Media, and Performing Arts. The Campus Gallery at Rutgers University – Camden is an art gallery showcasing diverse contemporary exhibitions of current students. Our goal is to provide a space where students can gain experience exhibiting their work in a professional setting. We also feature occasional curated shows of alumni, faculty, and invited guest artists. The gallery is located in the Campus Center off Third Street (near the Corner Store).


Spring Hours:
Monday – Friday: 9AM – 10PM
Sunday: 12 – 6PM


SWG Requirements
---
Current Exhibition:
Crosswind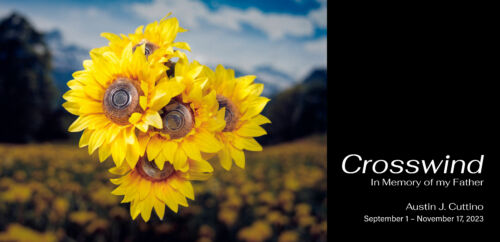 September 1 – November 17, 2023
---
Past Exhibitions:
2023
From Philly to lawnside

January 16 – February 28, 2023
Bryant Gosnell: IMPLICIT FLOW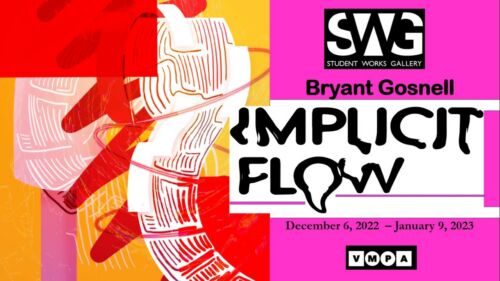 December 6, 2022 – January 9, 2023
2022
BRuce Garrity: 40 years of painting

September 15 – November 18, 2022
Jonah Taylor: the nature of play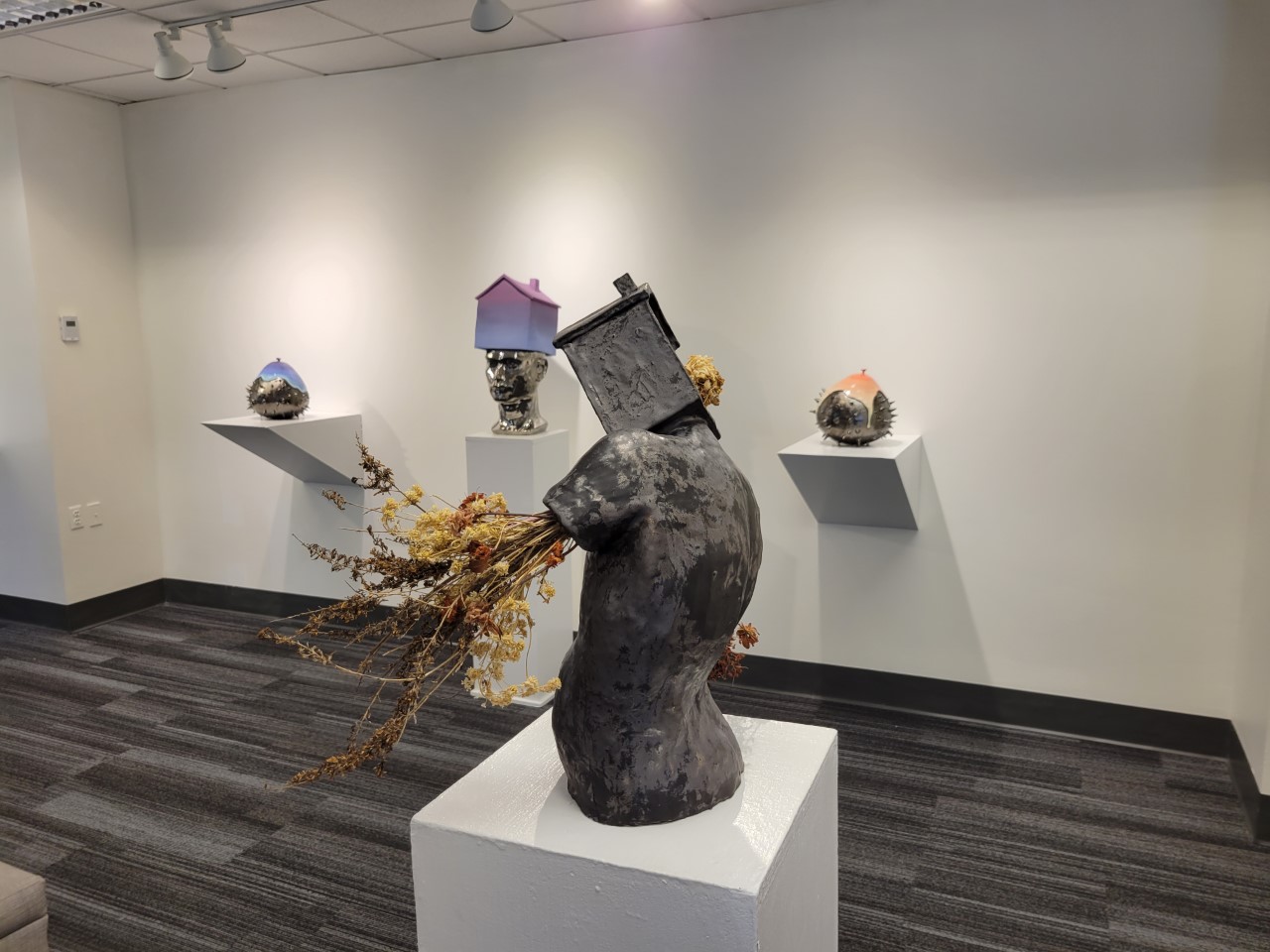 August 29 – September 15, 2022   
Reception: Thursday, September 8  6-8pm
Jonah Taylor's sculptural work explores play as cultural practice and meditates on the art process itself as a site of play: a refuge for imagination, intuition, and spontaneity in a world that prefers linear and rational thinking. Through fantastical, whimsical sculpture, Jonah's work conceptualizes play as a garden paradise of the mind where joy, creativity, and expressiveness grow boundlessly. Artworks express the spirit of play as precious, luscious abundance, oozing liquid gold from toys and forms of play drawn from childhood—elevating painted fingernails, balloons, and dolls to the surreal and sublime. These artworks also evoke the eerie darkness of play as fleeting innocence and paradise lost, a window to the mysterious horizons of the unconscious mind. Jonah primarily works with clay, a material that—playful in its very corporeality—allows him to surrender some control to the process of making, finding truth in the mush, push, and smush of fantasy.
Jonah Taylor is an artist and psychotherapist who received his MSW from Rutgers School of Social Work in 2022. He counsels individuals and couples in private practice while also serving as the Sculpture Technician in the Department of Visual, Media, & Performing Arts at Rutgers-Camden. 
Photographs: Work from Spring 22 Advanced Photo Students 
May 2 – 13, 2022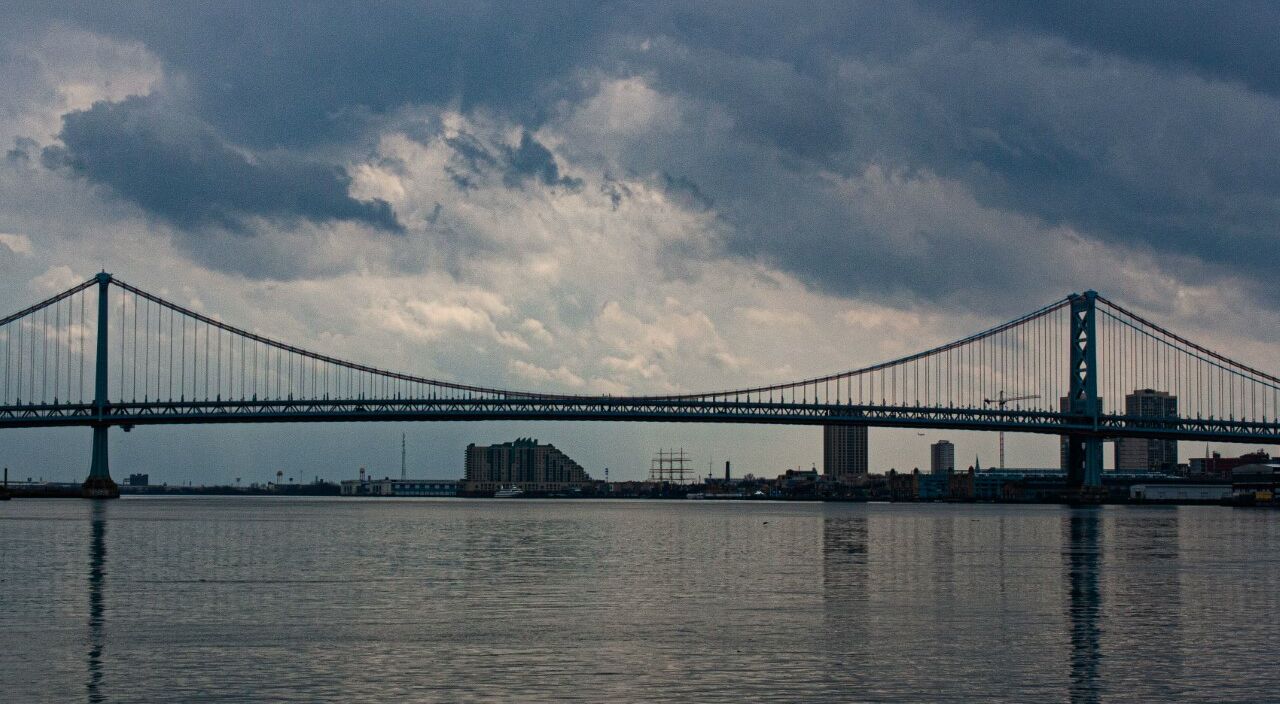 Artwork by Kendra Goldman
Alejandro Louriero, Instructor
Brian McAndrews Memorial Exhibition
April 1 – April 30

MIRRORS & PROJECTORS: Women Portray Women
 March 1 – 31, 2022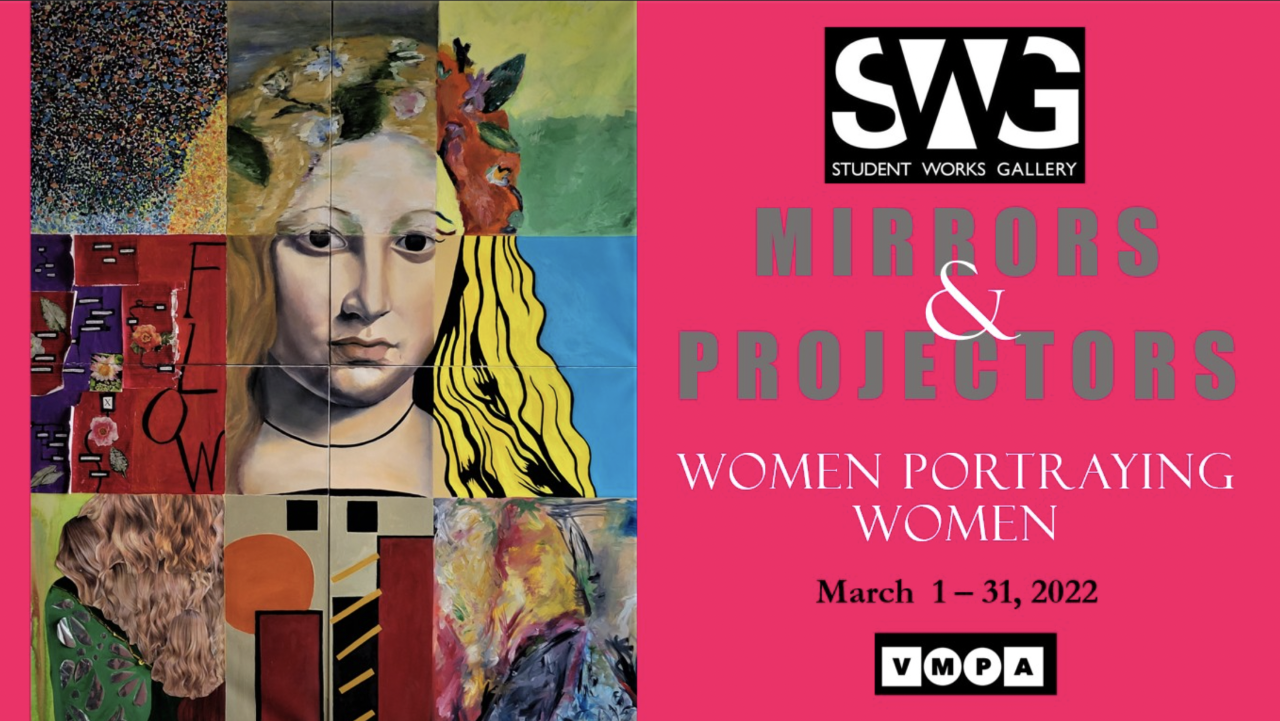 Portrayals of women by women in VMPA studio courses.
Mikel Elam: Myth, Magic, Spirit, Survival. Diary of an Afrofuturist
January 31 – February 25
The Student Works Gallery is pleased to present Mikel Elam: Myth, Magic, Spirit, Survival. Diary of an Afrofuturist. The exhibition comprised of recent mixed media works opens on Monday, January 31st and will run through Friday, February 25th, 2022. The artist will give a short gallery talk on his work at 3pm on Tuesday, February 22nd, later in the afternoon there will be a reception for the artist from 5 -7pm. The exhibition and programs are free and open to the public.
Mikel Elam is a visual artist working primarily as a painter. His work focuses on storytelling through memory and dreams using the fragments of face and figure to convey information and ideas about world culture.
Elam attended the University of the Arts, in Philadelphia where he received a bachelor's degree in Studio Arts/Painting. He went on to study at School of the Visual Arts in New York City. Elam's work has been featured in international publications and media. With a broad creative resume beyond painting, he did freelance work in film, as well as working in the art department on several feature films, theater projects, and television commercials. Mikel also worked as an assistant to several photographers both in Philadelphia and New York. Of particular biographical note, Elam worked for five years as a traveling assistant to jazz musician Miles Davis. He also assisted Mr. Davis in achieving his visual arts aspirations as a painter.
2020
Only Human: Alumni Exploring the Human Condition
September 20 – October 29
The Student Works Gallery is pleased to present the work of four Department of Fine Arts (VMPA) Alumni whose thesis exhibition work explored aspects of the human condition. The exhibition featuring the work of Jake Foster (AS17), Patty Lafferty Hanna (AS07), Emily Lash (AS07) and Brian McAndrews (AS14) is on view September 20 through October 29, 2019. An artist reception open to the public is scheduled for Thursday, October 10, 2019 from 5–7PM.
Jake Foster is a recent graduate and previous curator of the SWG. His thesis work dealt with the notion of memory, nostalgia and the creation of a history through family photographs. The mixed media work depicts family events for which Foster has no cognitive memories. They are constructions of memory through artifact. Foster has dubbed this group of works Diluted Nostalgia. Jake is currently a candidate for the MFA at the University of Illinois at Champaign-Urbana.
Patty Lafferty–Hanna's 2007 thesis exhibition featured a group of works dealing with female body image and specifically how cosmetic surgeries affected that image. The work deals with both the trauma of surgeries to repair the body due to illness or accident and with elective changes in appearance and its connections with a fixation on youth, fashion and low body image esteem. The painterliness of the works mirrors the physicality of the body as does their scale.
In that same 2007 Thesis Exhibition, Emily Lash presented photographs representing personifications of The Seven Deadly Sins. This classification of vices within Christian teaching, are behaviors or habits which give rise to other immoralities. The standard list of the sins are pride, greed, lust, envy, gluttony, wrath and sloth, which are also contrary to the seven heavenly virtues. These sins are often thought to be abuses or excessive versions of one's natural faculties or passions. Lash's photographs are iconic personifications of the vices combining theater and old master image references. Emily has been a High School art teacher for the Camden School district since 2014.
Brian McAndrews channeled his interest in theater and painting the figure to address concerns of the human condition in his 2014 Thesis Exhibition. The three paintings based on the Sophocles drama Antigone, deal with the varieties of theme in the play including the individual versus the state, conscience versus law, and fate and free will. The paintings are somber in color, stylistically drawing on both old master and more contemporary modes of figuration. Since graduation Brian has been teaching in Camden School District at Creative Arts Morgan Village Academy. In 2017 he was named District High School Teacher of the Year.
2019
Current Exhibition:
Selfie – Self Portrait


February 10 – 25
New Vision 2.0
February 3 – 9

New Visions 2.0 is our second-ever annual High School Juried Art Show. High School Students all over New Jersey were invited to participate for this week-long exhibition which culminated with Arts Day, the Fine Art Department's open house.
Best of 2018


January 2 – 31
The Student Works Gallery kicked off the New Year by reflecting on all of students' accomplishments in the Fine Arts Department! Mixed media, sculpture, paintings, and much more was featured in this exhibition from Art of Critique.
---
2018
Art of Critique


December 14 – 21
Art of Critique transforms the Student Works Gallery into a rolling exhibition for class critiques. Professors bring their classes to the gallery and each day there is a new variety of student artworks from the past year! This year Painting I, Digital Photography I & II, Visual Fundamentals, Advance Sculpture, Digital Media, and Sculpture Foundations all joined us this year to participate.
Unforeseen Appearances: The Pinhole Photography of Sharon


November 7 – 

December 7
"Pinhole photography, the art of lens-less photography is an intuitive process which can consistently produce surprising results. This most unique and wonderful gift is the reason this medium holds such power over me. These images, produced by cameras made from the simplest of materials, hold qualities and characteristics unique only to pinhole imagery. As I un-wrap my cameras in the dark room, a childlike wonder emerges in me. Through the Pinhole I can view the world not as I see it, but as I hope to see it; a curious, imaginative, and somewhat strange world." -Sharon Harris
Frankenstein | RU Scared


October 8 – November 4
A collection of student works courtesy of student Jacob Lechner, and Professors Bruce Garrity and Ken Hohing. This year Student Works hosted RU Scared with the Arts Students League.
Alternative Nature


August 27

 – October 4
Alternative Nature focuses on the photographic artwork of photography professor Ken Hohing. His current work represents a continuing desire to investigate many societal taboos associated with our ever-increasing disconnect with nature. Hohing, a faculty member in the Department of Fine Arts, also uses his work to emphasize "the struggle for survival and the cycle of life and death that persists without compassion or misplaced sentimentalism." Hohing studied photography and photo design at the Johann Wolfgang Geothe University in Frankfurt and the Gasamthochschule in Kassel, Germany. His work will be on display in the Student Works Gallery (in the campus center) until October 4th, with a reception on Thursday, September 27th at 4:30pm.
NERVE: Artists who have the Nerve to be Women


March 29

 – April 16
NERVE: Artists who have the Nerve to be Women is a collection of student, alumni, and community artists whose work reclaims the female form from centuries of objectification in male art.  This show creates a dialogue about various women's identity, expression, and experience.  Nerve is curated by Tiana McMillan, who is a Student Intern at the Student Works Gallery and a senior Fine Arts student graduating this May.   The show will open this Thursday the 29th from 5:30-7:30pm and will be on view until April 16th.
Composite Perspectives


Feb 22 – March 19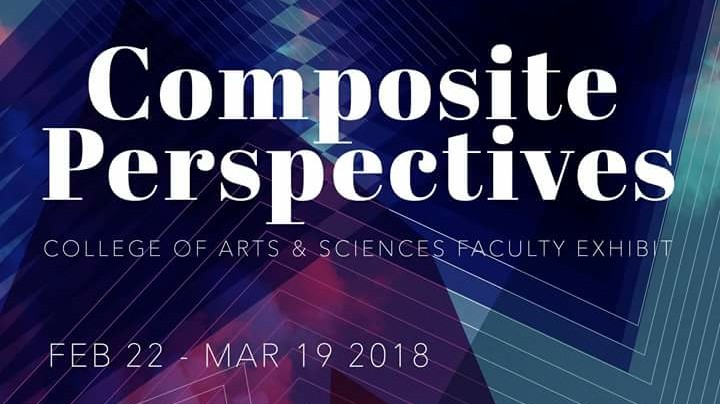 What does the artwork from professors of Biology, Mathematics, English, and Childhood Studies look like?  Discover the talent of Rutgers University-Camden's College of Arts and Sciences Faculty in the exhibition Composite Perspectives. The opening reception on Thursday, February 22nd from 4:00-6:00pm is open to the public.  Food and refreshments will be provided.
COMMUNITY
February 10 – 17

COMMUNITY featured artwork produced by community college students. Closing Reception was held on February 17th.
NEW VISION
Feb. 3 – 10
NEW VISION featured artwork produced by high school students. Closing Reception was held on February 10th.
---
2017
Final Critiques
December 12 – January 2
For the second year, we hosted Fall Semester final critiques in our gallery.  Five classes had the opportunity to hang their finals in our gallery for a salon-style critique session.  The work was exhibited in a show throughout the winter break.
Urban Landscapes
November 15 – December 8
Millennials have been moving to cities in far greater numbers than previous generations, but what exactly does our generation see in these urban landscapes? We received images of the everyday and the extraordinary; ruins and grandeur, dystopia and paradise; new and old, fact and fiction.  While these mixed viewpoints don't necessarily represent those of the artists, they do reveal to us truths about our modern urban environments.
This exhibition is a student response to the urban landscapes presented in the Stedman Gallery's exhibit, Picturing Camden.
Santiago Hermes
November 6 – 10
In conjunction with the "Cuba Conference 2017" between Rutgers-Camden and the University of Havana, we held a solo exhibition for a Cuban artist.  This show allowed the Department of Fine Arts to welcome many leaders from our University and our city into the gallery for the first time.
Highlights
October 16 – November 2
Highlights included our Professor's choice of artwork done in the classroom.  Selected by the Heads of each concentration, our gallery featured Animation, Drawing, Graphic Design, Painting, Photography, and Sculpture.   "Highlights" was a major stop during "Arts Day" an open house for potential new and transfer students.  The exhibition demonstrated the diversity of our program.
Health Services Mural Reveal
October 3 – 12
After the closing reception for our Summer show Art in the Landscape, we held reveal exhibition for a student mural.  The 12 foot by 8 foot mural for Health Services was painted on parachute fabric with a variety of methods.  The mural was completed by students Emily Ramos and Logan Fleig under the direction of Alumni Jacob Foster and Professor Margery Amdur.  The gallery gave us an accessible space to exhibit the contemporary mural before it was installed.  Additionally, we explained the process of making the mural in our didactic text and exhibited process pieces, stencils, and photos of the mural's progress.
Art in the Landscape
June 23
"Art in the Landscape" consists of 10 artist's unique approach to landscape art, made during an annual summer residency. The summer landscape trip is one of the oldest traditions of the Fine Arts Department. Initially a trip for painters, it has evolved to also include drawing, photography, mixed media, sculpture, and site-specific installations.
Experimental Photography
May 12 – June 2
Our last show this semester features the work of Ken Hohing's Experimental Photography course. Students experimented with projection, printing processes, photo transfers, and alternative surfaces.
Museums on our Mind: Museum Studies
April 19 – May 8
Museum Studies collaborated with the Student Works Gallery for our first non-art exhibit. Nine students of Dr. Pilliod's students from Intro to Museum Studies had the opportunity to create their own museum concept and display the information in a gallery setting.
Museum concepts spanned various interests including art, religion, local history, children's literature, science, fashion, and even beer!
Tailgate by Laura Pennestri
April 10 – April 18
Laura Pennestri's photography series on tailgating marked the first time an artist had a solo-show in the Student Works Gallery. With our new renovations, we were also able to have two shows going on in our gallery at the same time. The series featured a dozen photographs that analyzed the tradition along with texts explaining its history.
CAMDEN COMIC-CON
April 5 – April 18
Our Assistant Director, Tiana McMillan with the help of animation major Melissa Perez curated an exhibit that coincided with Camden Comic-Con . It was perhaps the most diverse exhibit that the Student Works Gallery ever featured. It included digital art, character design, photography, sculpture, and traditional art. And during Camden Comic-Con on April 8th, we featured a selection of animations. The exhibit also included an origami butterfly installation by our door and window.
Selfie/Self-Portrait
March 2 – April 1
"Selfie/Self-Portrait" was the most ambitious exhibit that we had planned yet. The volume of work we received allowed us to curate a high-quality exhibit and control its collective direction and mood. We exhibited 12 artists and had a self-curated wall of selfies that grew as the exhibit progressed.
---
2016
The Art of Critique
Dec. 13 – Spring 2017
In response to a need for final critique space, we decided to host the Fall Semester final critiques in our gallery. Five classes had the opportunity to hang their finals in our gallery for a salon-style critique session. Afterwards, selected work will be exhibited in a show throughout the winter break.
Artists & Writers
Dec. 6 – Dec. 21
Ken Elliott kindly connected us with Leah Falk, the director of the new Writers House. We were thrilled to organize their first art reception with photographers from Ken Hohing's Digital Photo II. The photographs were picture prompts that invited interdisciplinary inspiration from our two departments.
Constructions
Nov. 28 – Dec. 13
Our first exhibit showcased assignments from 3 different courses (Sculpture Foundations, Painting II, and Visual Fundamentals). Each assignment dealt with the challenge of combining various materials, styles, or sources to construct one cohesive piece.