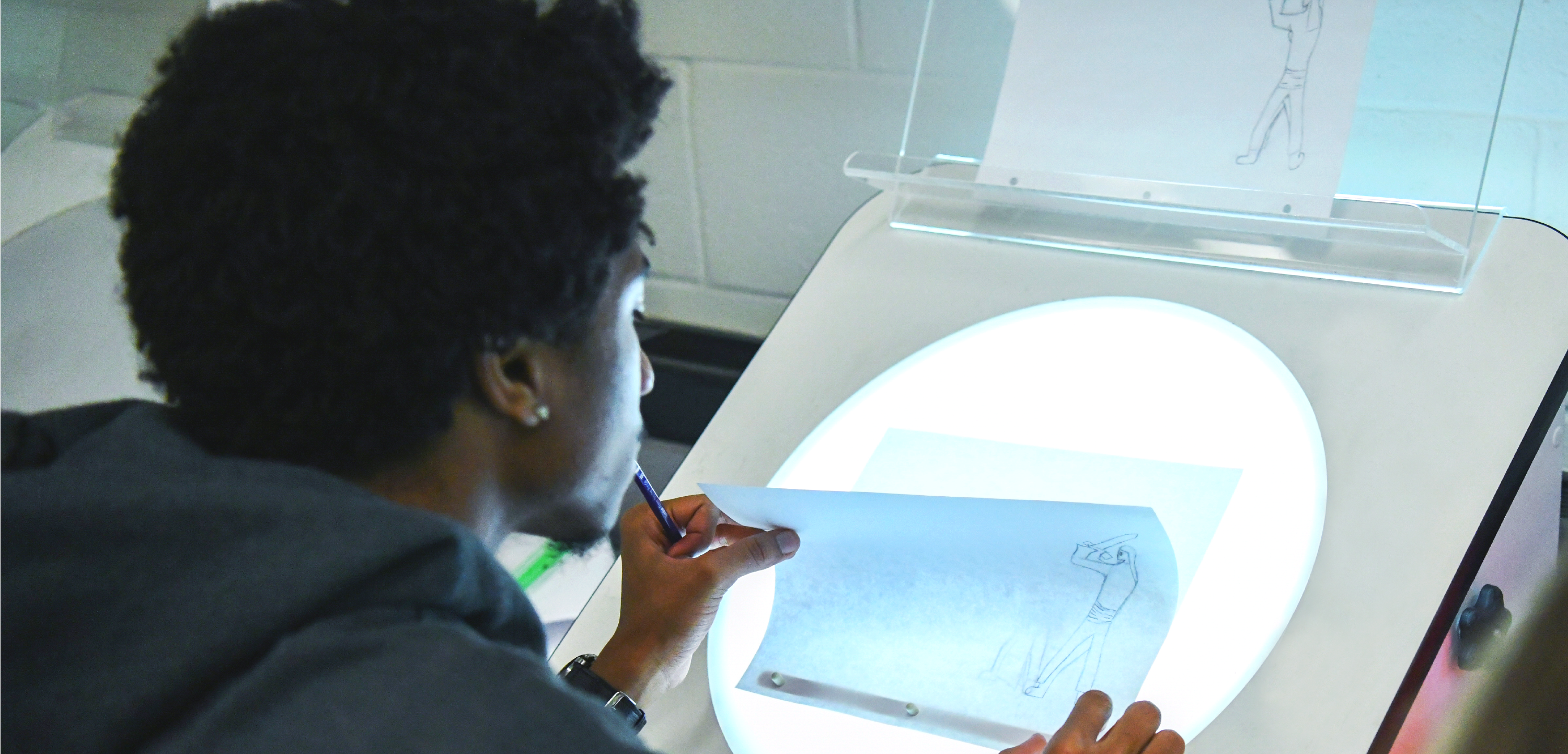 The fastest-growing section of the art program is the exciting discipline of computer animation. Students learn to prepare two and three-dimensional animation art for animating films, gaming, video, advertising, architecture, medical research, and web design in the most comprehensive and advanced courses available in this region.
Three on-campus laboratories are equipped with state-of-the-art networked computers and post-production units as well as 2D/3D and editing software. Many of our animation graduate students have worked in the 3D animation industry as art directors and technical directors for various companies, such as Blue Sky, Walt Disney, Warner Brothers, Digital Domain, Ubisoft, BBC Earth, Quiet Man, Psyop, The Mill, Smoke & Mirrors, etc. In addition, they have participated in making a variety of award-winning movies and games, such as Ice Age, Happy Feet, Frozen, Sesame Street 3D, Walking with Dinosaurs 3D, Assassin's Creed Unity, etc.
For information about the Animation degree concentration, contact Prof. LiQin Tan.
B.A. Degree Requirements
Core Curriculum (27 credits)
Required for all Art Program concentrations
50:080:102 Visual Fundamentals (3)

50:080:103 Sculpture Foundations (3)

50:080:213 Graphic Design I (3)

50:080:221 Drawing I (3)

50:080:351 Painting I (3)

50:080:279 Computer Animation (3)

50:080:264 Digital Photography (3)

50:082:102 Introduction to Art History II (3)

50:082:354 Contemporary Art (3) or other upper lever Art History course
Animation Concentration (21 credits)
Required:
50:080:280 Classical Animation (3)

50:080:386 Storyboarding in Animation (3)

50:080:387 Computer Animation II (3)

50:080:448 Character Animation (3)

50:080:449 Animation Production (3)

50:080:483 Animation Capstone I (3)

50:080:493 Animation Capstone II (3)
Elective Courses:
50:080:388 3D Modeling & Printing (3)

50:080:447 Character Rigging (online) (3)

50:192:301 Video Game Design (3) (co-operated with Digital Studies Center)

50:080:392 Independent Study (3)

50:082:380 History of Animation (3)
STUDENT GALLERY