TURN YOUR PASSION FOR ART INTO
YOUR PROFESSION.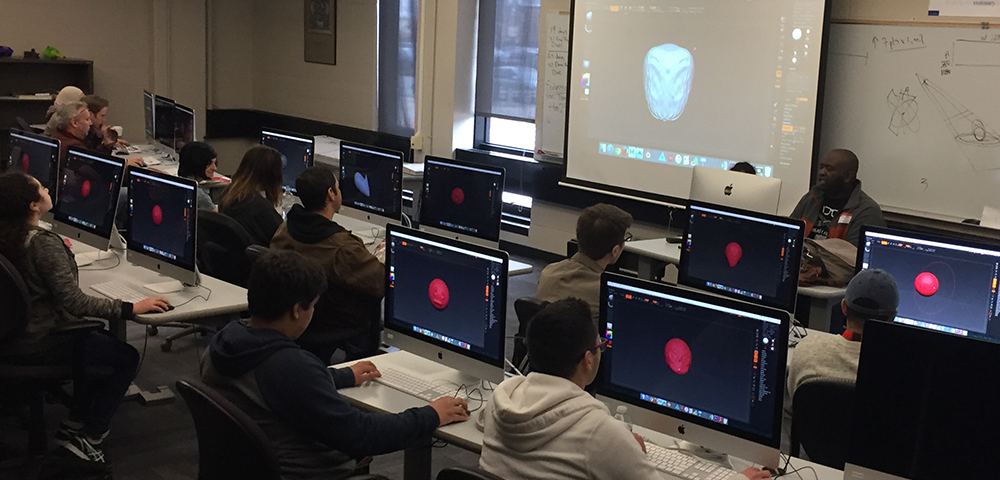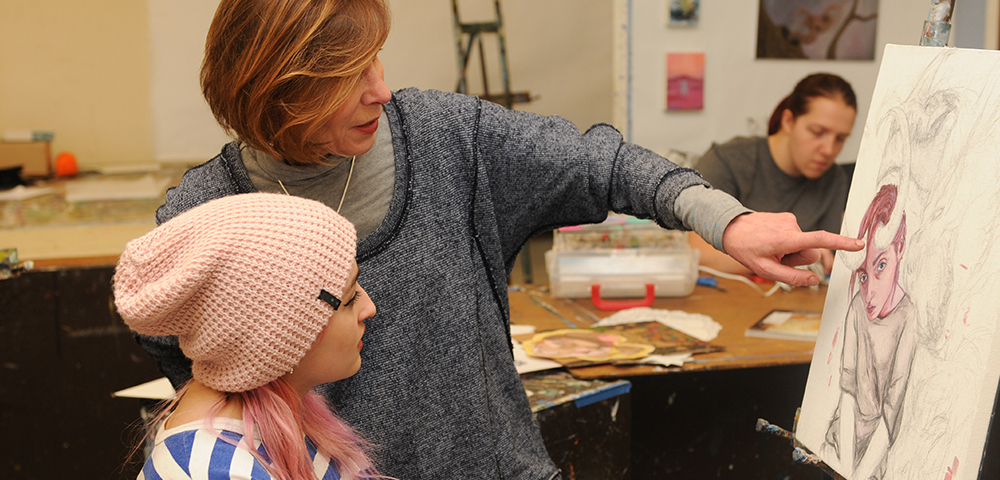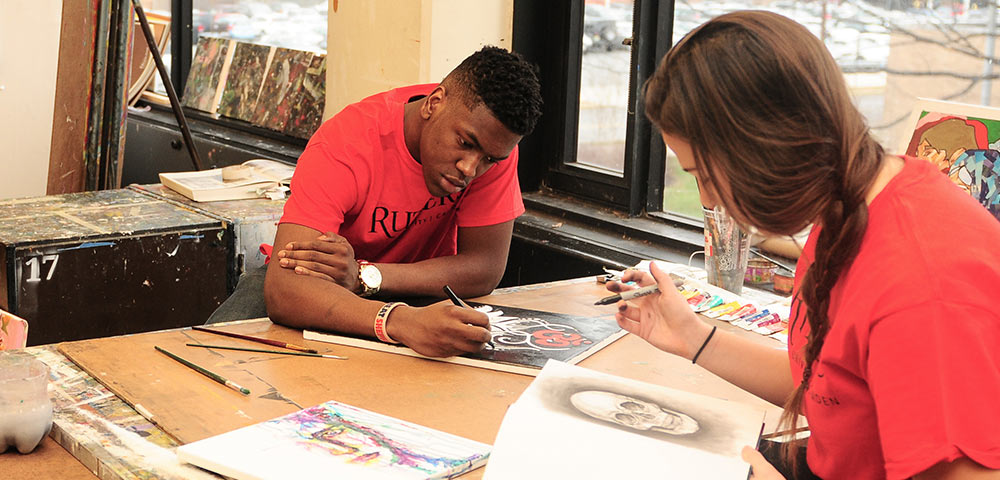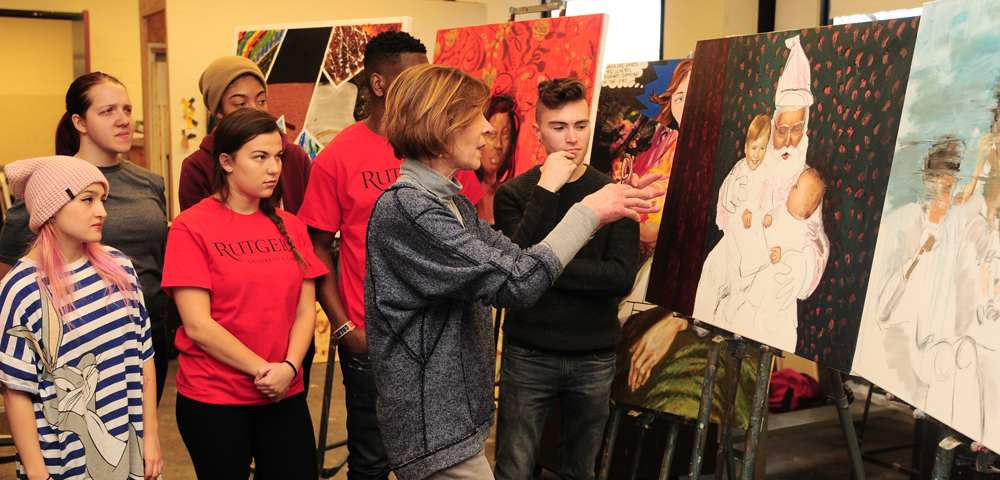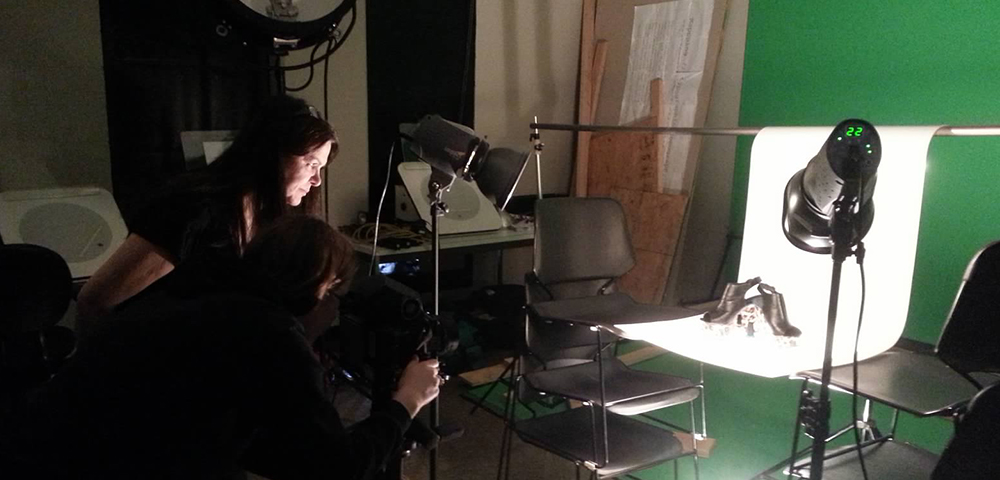 The Art Program at Rutgers–Camden is an exciting, innovative, and stimulating laboratory for artists and designers. We provide students with the skills and tools necessary to make an impact in the fields of graphic design, animation, illustration, photography, sculpture, drawing, and painting. Art students receive individualized attention and direction in small classes from professionally active artists and designers, as part of a rigorous professional education.
Our program has built strong relationships with the leaders of the art and design industry. Located in close proximity to the major art centers of Philadelphia and New York City, our students have access to vibrant and thriving art scenes. We provide students with readily available internships and help them to succeed in their career goals. With a wide variety of opportunities and personalized attention, Rutgers–Camden is the place to go for a well-rounded, collaborative arts education that will make its students prepared for ambitious careers in the fields of art and design.
Students seeking a Bachelor of Arts degree in Visual Art choose one of the following concentrations: Animation, Arts Education, Art Therapy, Graphic Design, Intermedia and Electronic Arts, Painting & Drawing, Photography, or Sculpture. Student-proposed majors in Visual Art can also be arranged in consultation with the faculty.
FACILITIES
Housed in the Fine Arts building on the Rutgers–Camden campus, our art studios are well-equipped and actively used. The electronic arts studios are among the best-equipped educational facilities in the greater Delaware Valley, with two newly renovated graphic design studios, two animation labs and a post-production lab. Other facilities include separate studios for painting, drawing, sculpture, ceramics, a photography lab, and a forth-coming digital photography studio.
CAREERS IN ART AND DESIGN
Rutgers University–Camden has a strong record of preparing successful professionals for both the commercially-oriented fields of graphic design and animation, and for studio-based professional practices in painting, drawing, photography, and sculpture. Our alumni are also practicing artists who contribute to the global dialogue in the visual arts and culture, and participate in national and international exhibitions. Our electronic arts alumni are among the leaders of the industry, working for international corporations, including Disney, IBM, NBC, and have worked on projects such as "Star Wars" and the World Olympic Games. Many alumni who concentrated in studio art have chosen to expand their studies by earning MFA degrees from top national programs, and continue their careers as professional artists. Some students combine disciplines and became educators (school and college level teachers), arts administrators, curators, art therapists, medical illustrators, fashion designers, creative directors, and advertisers, among other professions. Our faculty works in partnership with the Rutgers–Camden Career Center to help our students build their professional visions and careers.
BFA in Visual Art Coming Fall 2023 
The B.F.A. in Visual Art is based on our current B.A. in Art program and will offer concentrations in Animation, Graphic Design, Painting, Sculpture, and Intermedia and Electronic Arts. The main objective of the program is to allow students to focus within their discipline and prepare them to become professional artists, designers, animators, art teachers, art directors and specialists in the field of art. This program will have a professional focus through student involvement in internships, independent study and professional practice classes as part of their coursework.  
See the Rutgers announcement of the program: https://news.camden.rutgers.edu/2022/02/rutgerscamden-expands-educational-options-in-fine-arts/