Begin your career with our new BFA program in animation, graphic design or studio arts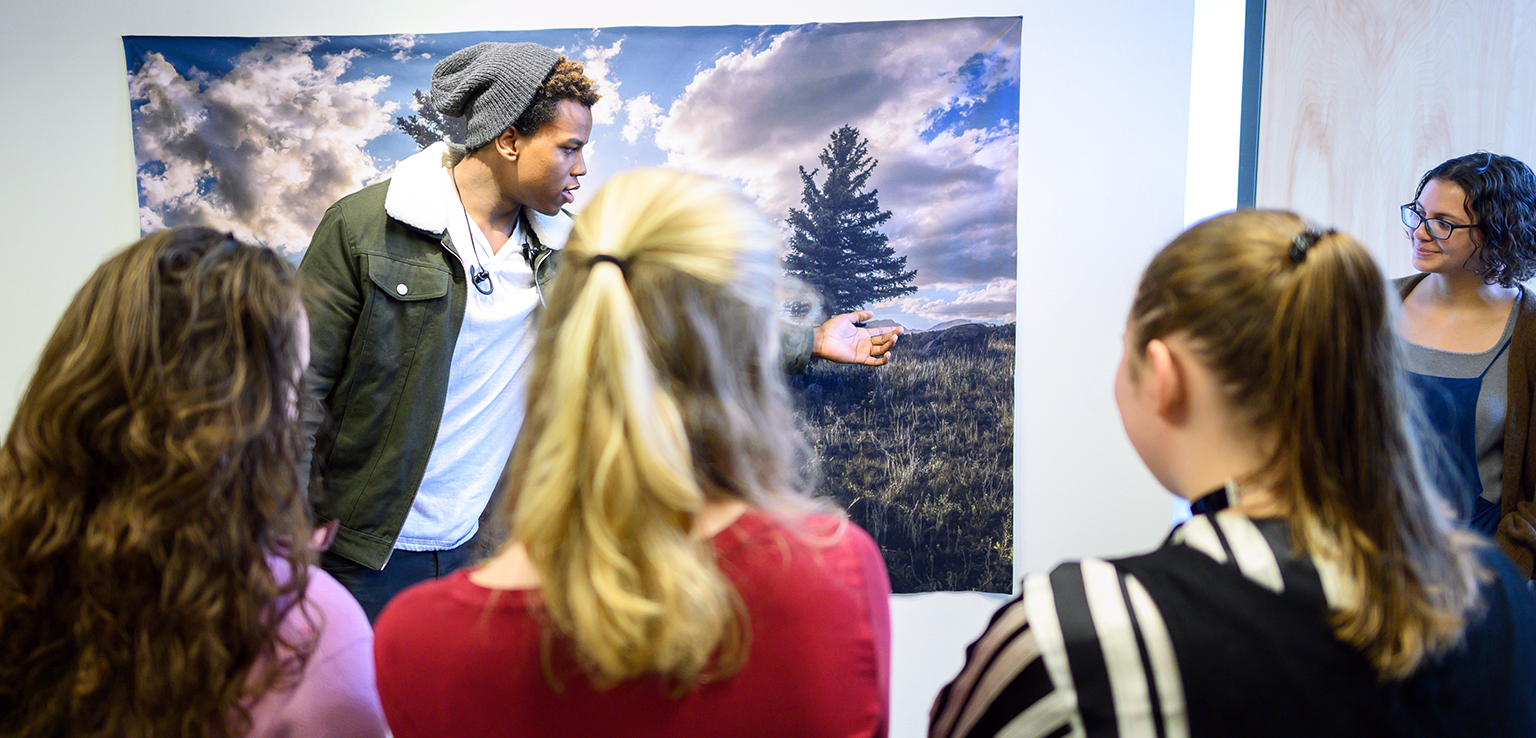 The BFA in Visual Arts is a professional degree program designed to prepare students for competitive careers in the art world. It offers a dynamic, cross-disciplinary curriculum within the Department of Visual, Media, and Performing Arts. The program focuses on developing students' skills in visual problem-solving, contemporary art theory, art history, and professional art practices.
The BFA in Visual Arts is an extension of the existing BA in Art program and will offer concentrations in Animation, Graphic Design, Studio Art and Expanded Media. The difference between the BFA program and the BA program is that the BFA focuses on professional and practical training within a specific artistic discipline, while the BA offers a broader, more generalized study of the arts with a liberal arts emphasis.
Our BFA in Visual Arts provides a stimulating and enriching environment for aspiring artists and designers. The program emphasizes practical experience and professional development through internships, independent study, and dedicated professional practice classes. It also offers various extracurricular activities organized by the Department of Visual, Media, and Performing Art such as the Visiting Artists Program, ZoomOnArt lecture series, Student Works Gallery and Stedman Gallery programming, as well as seminars, symposiums, and presentations.
 Both the BFA and BA programs require 120 total degree credits but the BFA requires 81 credits in the major and 39 credits in general education, whereas in the BA requires 48 credits in the major and 72 credits in general education.
Specific curriculums is available to view on each concentration page. 
For information about the BFA program, contact Sydney Enochs, Assistant Program Manager.